Announcing the Launch of Project Tipping Point and the Tipping Point Challenge
January 10, 2019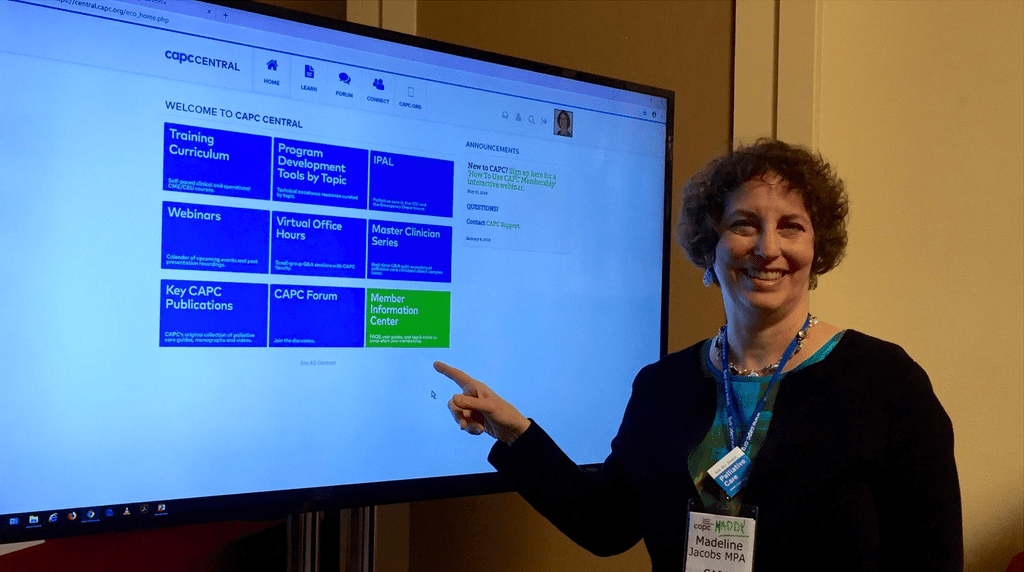 New York, NY (January 10, 2019) The Center to Advance Palliative Care (CAPC) is starting its 20th anniversary year with a campaign aimed at creating a tipping point in the improvement of care quality delivered to millions living with a serious illness.
People living with a serious illness such as cancer, CHF, COPD, Parkinson's, and more, experience all the associated burdens of illness, including worry, pain and other symptoms, and caregiver distress, said Diane E. Meier, MD, director of the Center to Advance Palliative Care. Despite the rapid growth of palliative care, which is specialized medical care focused on relief of the symptoms and stress of serious illness, most people who need palliative care don't get it.
To close this gap, the Center to Advance Palliative Care (CAPC) has started a five-year national effort, Project Tipping Point, to expand patient access to the principles and practices of palliative care. The new campaign will focus on
increasing access to quality palliative care services across the full continuum of care in the hospital, at home, in office practices, and in long term care settings; and
enhancing knowledge and skill, in complex pain and symptom management and doctor/patient/family communication, among all other specialties and disciplines.
The long-term relationship between doctor and patient is the essential element for high quality health care, as it enables the trust necessary for shared decision-making. Patients expect their clinicians to understand what matters most to them, to explain what to expect and the pros and cons of the different treatment options, to support decisions that are matched to realistic and achievable goals, and to control their symptoms over the long course of illness. Most of these skills have not been part of nursing or medical education, said Meier.
Studies show:
High-quality communication between [clinician] caregivers and patients has the largest impact on reducing hospital readmissions. Results indicate that a hospital would, on average, reduce its readmission rate by 5% if it were to prioritize communication with the patients in addition to complying with evidence-based standards of care
While 29% of physicians report having had some level of training in communication about goals of care, nearly half (46%) admit that they are unsure about what to say.
The Institute of Medicine (IOM) concluded in 2015 that communication training was a critical–and missing–element in improving the experience of patients with serious illness, and their families.
Proactive management of physical symptoms like pain results in substantial improvement in quality of life, function, and reduced hospitalization.
To kick off the campaign, CAPC is also launching the Tipping Point Challenge, a competition to catalyze the spread of knowledge and skills among palliative care specialists and non-palliative care specialists alike. The skills include those that are most critical to caring for patients with serious illness, such as patient communication and pain and symptom management.
Taking place from January 10-December 31, 2019, the goal of the Challenge is to create a tipping point within its member organizations, and throughout the nation, a critical mass beyond which change cannot be stopped.
ABOUT CAPC
The Center to Advance Palliative Care (CAPC) is a national, nonprofit organization dedicated to increasing the availability of quality health care for people living with serious illness. It provides health care professionals and organizations with the training, tools, technical assistance, and metrics necessary to redesign care systems that effectively meet this need. CAPC is part of the Icahn School of Medicine at Mount Sinai, in New York City. To learn more about CAPC and the Project Tipping Point campaign, visit capc.org.
###
Contact: John Zoccola at 267.664.2759 or [email protected]